Whether you are looking to relax on a weekend getaway or stay right in the bustle of downtown Milledgeville, we have the perfect place for you to check-in. Choosing a place to stay while visiting Milledgeville depends on the kind of experience you're looking for and we want to make it a little easier for you to find the perfect accommodations. Here are four places to stay for every type of Milledgeville visitor!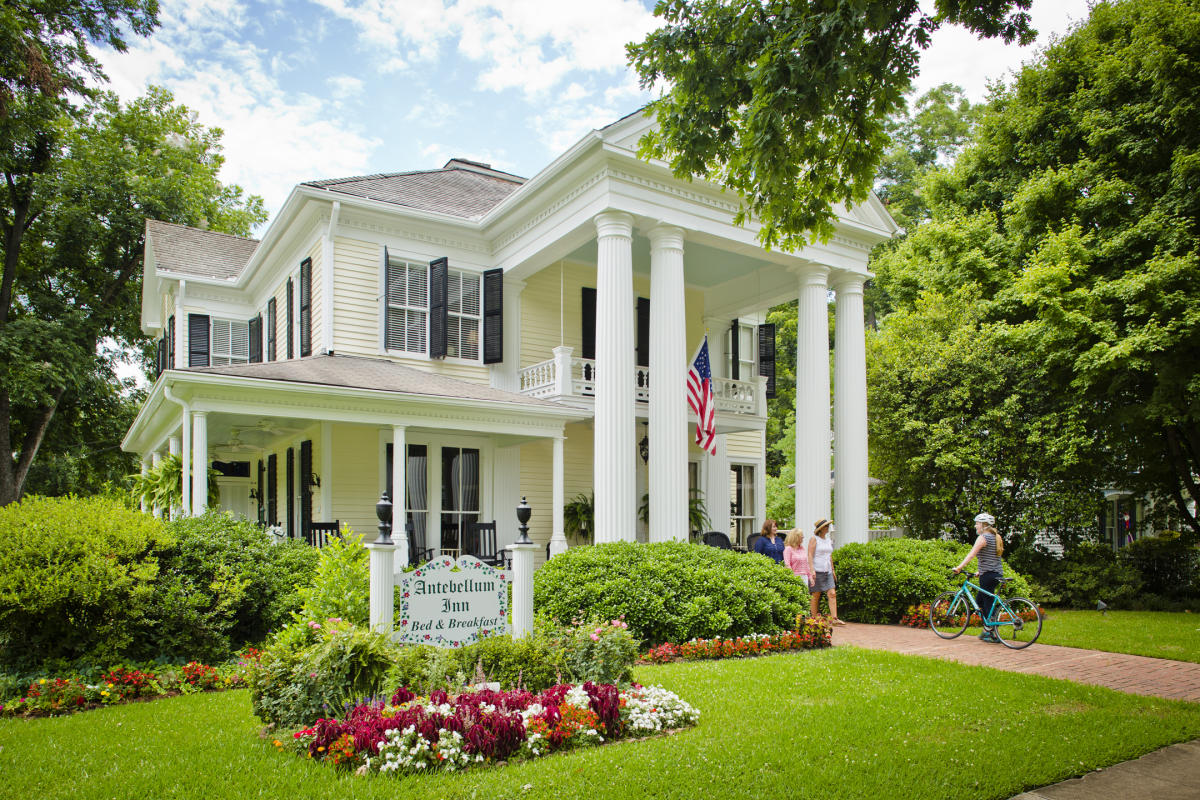 For the romantic…
The Antebellum Inn
While visiting Milledgeville, stay at the beautiful and historic Antebellum Inn. There are five unique and spacious bedrooms to choose from.  Book the Judges Suite, a popular pick among guests, and enjoy a queen-size featherbed with a private entrance to the front porch area. Start your morning off right and treat yourself to their delicious breakfast at the Inn. Check out the swimming pool and explore around Milledgeville on the Inn's complimentary bikes. The wrap-around porch with rocking chairs is the perfect spot to relax at the end of the day and enjoy the beautiful view.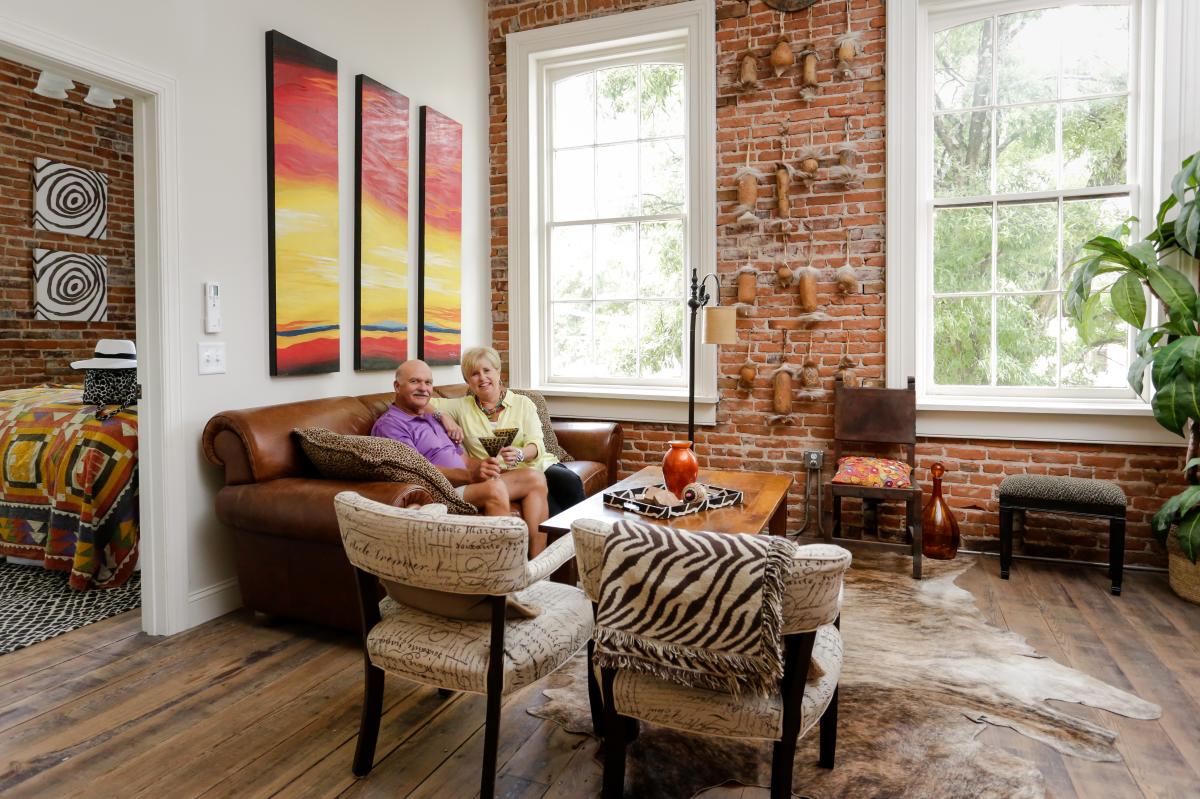 For the hipster…
The SoHo Lofts
If you're looking for something a little different from your average hotel suite, the SoHo Lofts may be the perfect fit for you. Right in the heart of downtown Milledgeville, a stay at the SoHo Lofts is only steps away from restaurants, retail, activities, and more! For those looking to experience Milledgeville nightlife, this is the perfect central location to restaurants that offer great dinner options and live music. The beautiful architectural details, high ceilings, exposed brick, and hardwood flooring kept the unique characteristics and charm of these luxury, industrial, loft-style hotel suites in an 1890's building.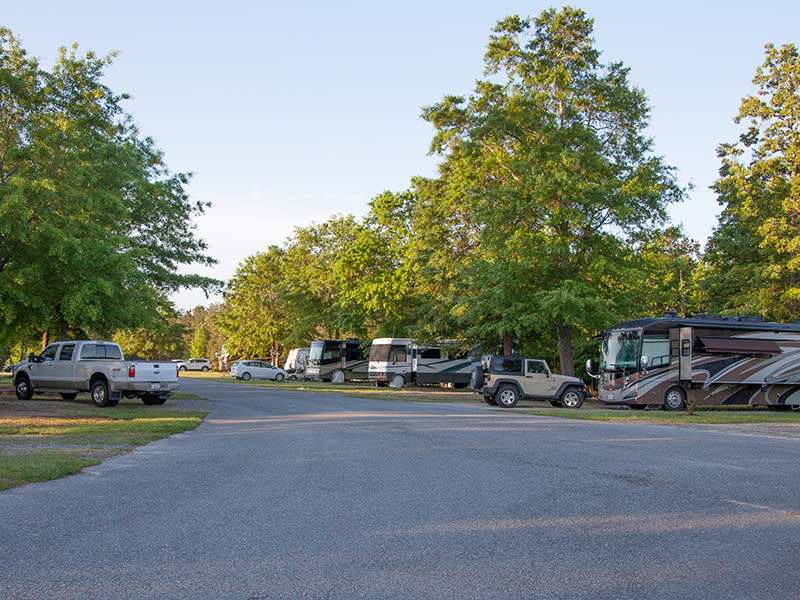 Photo Via Scenic Mountain Website
For the outdoor enthusiast…
Scenic Mountain   
If you are feeling adventurous and looking to spend some time outside Scenic Mountain RV Park and Campground is the perfect place. Scenic Mountain is nestled in the hills just south of beautiful Milledgeville and is the ideal location to enjoy the great outdoors. Pack up your gear and set up camp at one of the many camping sites available. A bathhouse and coin laundry is also located on site for your convenience. If camping isn't your style, bring the RV! Scenic Mountain offers wide sites to accommodate big rigs so you can even bring the boat and head out to Lake Sinclair for the day. Scenic Mountain features gravel sites, six fishing ponds, three pavilions, a fenced in dog run, nature hiking trails, spectacular views and everything you could possibly need to make your outdoor adventure special!    
Photo Via Holiday Inn Facebook
For the family…
Holiday Inn Express & Suites
The Holiday Inn Express & Suites is conveniently located off of Highway 441 and is close to a variety of chain restaurants and shops. It is just a short distance away from downtown Milledgeville as well as Lake Sinclair. Whether you are visiting the area with your family or you are here for business, the Holiday Inn is a great option for you. There is an outdoor pool where the kids can swim and soak up some sunshine and relax. The Holiday Inn has a modern feel and includes amenities such as a fitness center, wireless internet access, and a complimentary breakfast buffet.
Wherever you end up staying (there are more options!), you are bound to have a wonderful experience here in Milledgeville! Explore our beautiful town and make memories to last a lifetime.