There's no place like Milledgeville for the holidays. Mistletoe hangs in historic homes, your favorite Christmas songs fill the air, and the magic of the season is all around in our small town. Here in Milledgeville, you can take a candlelit tour of Georgia's Old Governor's Mansion, delight in a variety of holiday performances, and watch your child's excitement blossom as they ride the Polar Express or meet Santa. With so many magical moments to be enjoyed, Christmas cheer is sure to be spread throughout your entire family. Relax before an open fire, grab a cup of cocoa, and read all about the best holiday moments taking place in Milledgeville this season. 
1. See history in a new light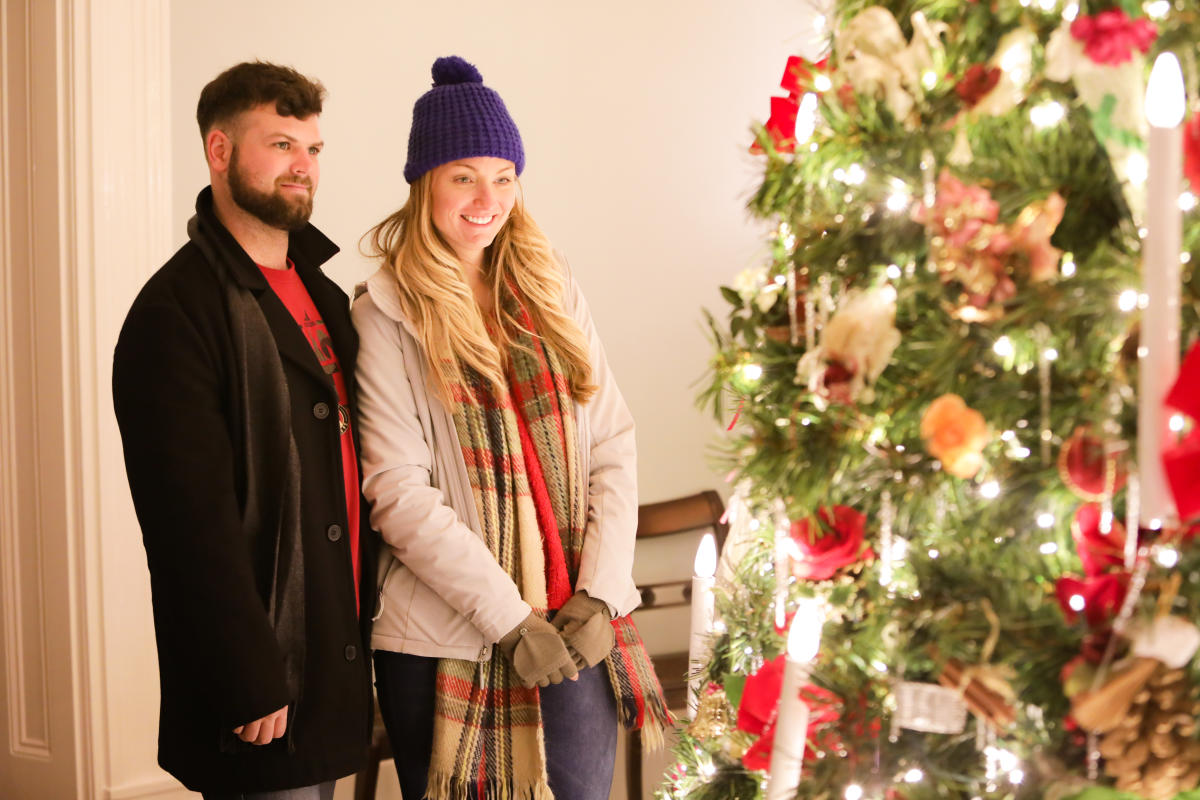 A well-seasoned favorite, Georgia's Old Governor's Mansion will be hosting its renowned Candlelight Tours for their annual Christmas at the Mansion event. Spectacular anytime of the year, the Mansion is transformed during the Candlelight Tours with seasonal decor, twinkling lights and the sound of live music drifting through the halls. The candlelit tours take place at 6 and 7 pm on December 7th, 14th, and 17th. Christmas decorations will be up at the Mansion November 24th - December 22nd so make sure you stop by for some of the most beautiful decorations in town! 
---
2. Rock around the downtown Christmas trees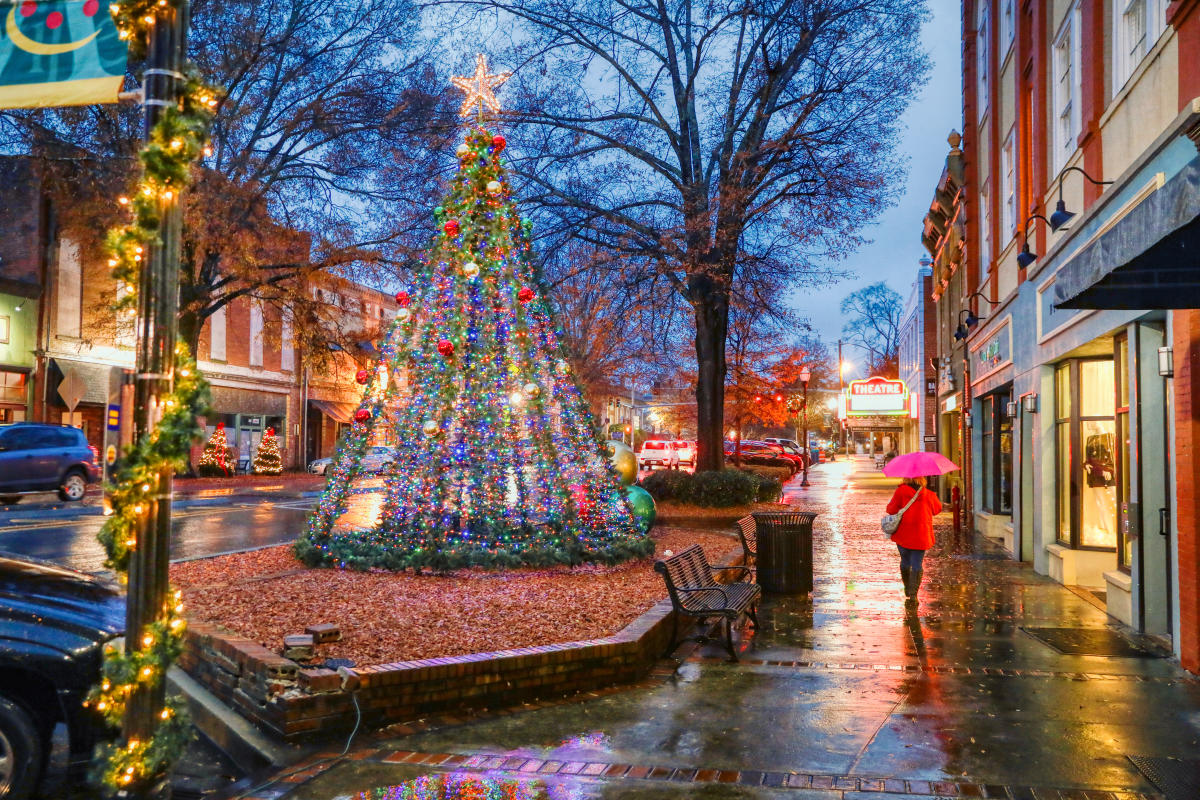 Main Street Milledgeville's First Friday events have always been a hit, but on December 6, the Christmas First Friday is much more festive! Downtown shops, restaurants, and venues stay open so you can wander through the streets and get a snack, finish your holiday shopping, and even get a discount or two. There will also be some live performances, lighting of the downtown tree and maybe even a visit from Santa (yes, they know him!)! 
---
3. Hear the sounds of the season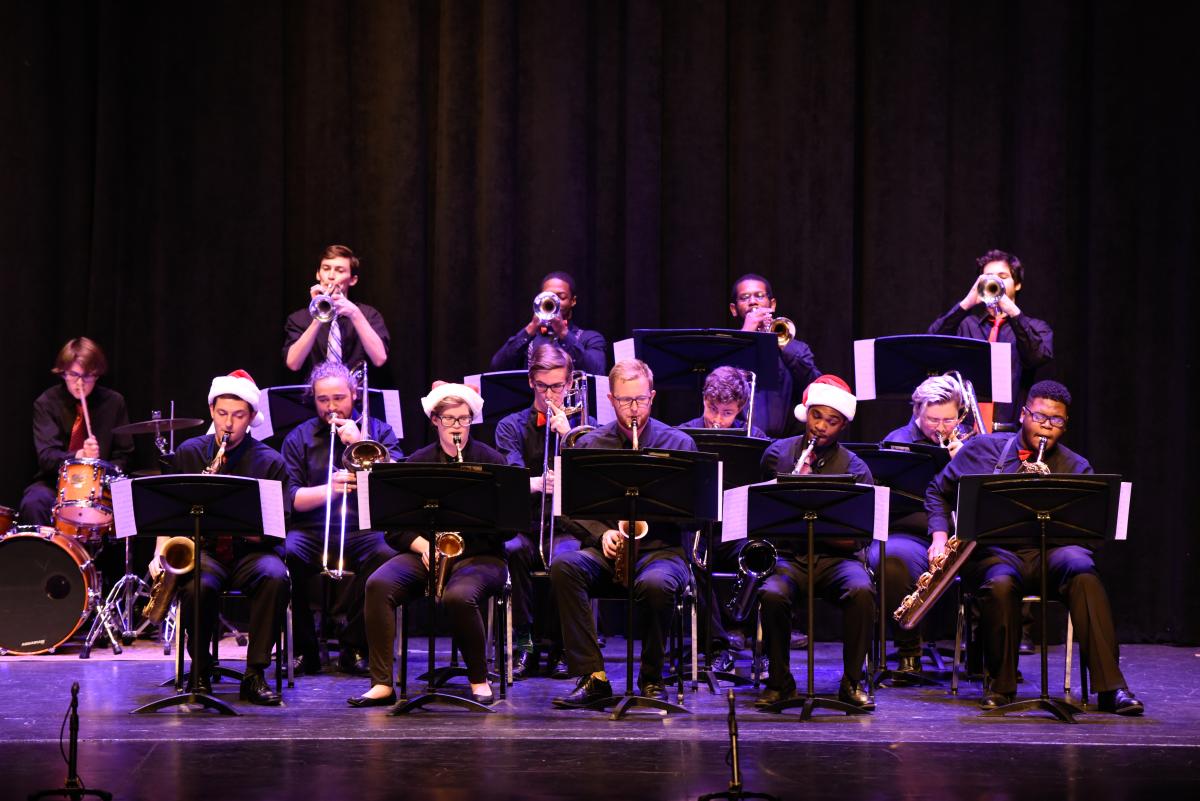 A feast for the ears, Georgia College's music department presents Holiday Concert Extravaganza on Friday, December 6th. This concert features electronic music, Jazz Band, Max Noah Singers, Men's Quartet, The Cat's Meow, University Chorus, Wind Symphony, and Women's Ensemble. Give the GCSU music department a call to get your tickets. You'll want to get these soon! This concert sells out very quickly. 
---
4. Revel in beautifully decorated historic sites
Start the season off right with this year's Southside Holiday Tour! On December 7th, tour six historic Milledgeville sites adorned in decorations and holiday cheer. You will start your journey with light refreshments at Georgia's Old Capital Heritage Center at The Depot. From there, you will board Milly the trolley and continue on to five other historic properties. This tour includes exclusive access to Lockerly Arboretum's Rose Hill, the Chapel of All Faiths at Central State Hospital, Rockwell House, Rutherford-Smith-Barman House, and The Willis House. Feel free to explore the properties at your leisure as the trolley will be running on a continuous loop. Rose Hill, Rockwell House, and The Willis House will all have light refreshments and the Chapel of All Faiths will have a choir performing for your entertainment. 
Tickets for this holiday event will be sold in 30-minute increments, starting at 1 pm and ending at 3 pm. The event itself will run from 1 pm to 5 pm. Reservations are required and tickets will be $30 per person. For more information or to make a reservation, please contact Visit Milledgeville by calling (478) 452-4687.
---
5. Watch in awe as magic marches down main street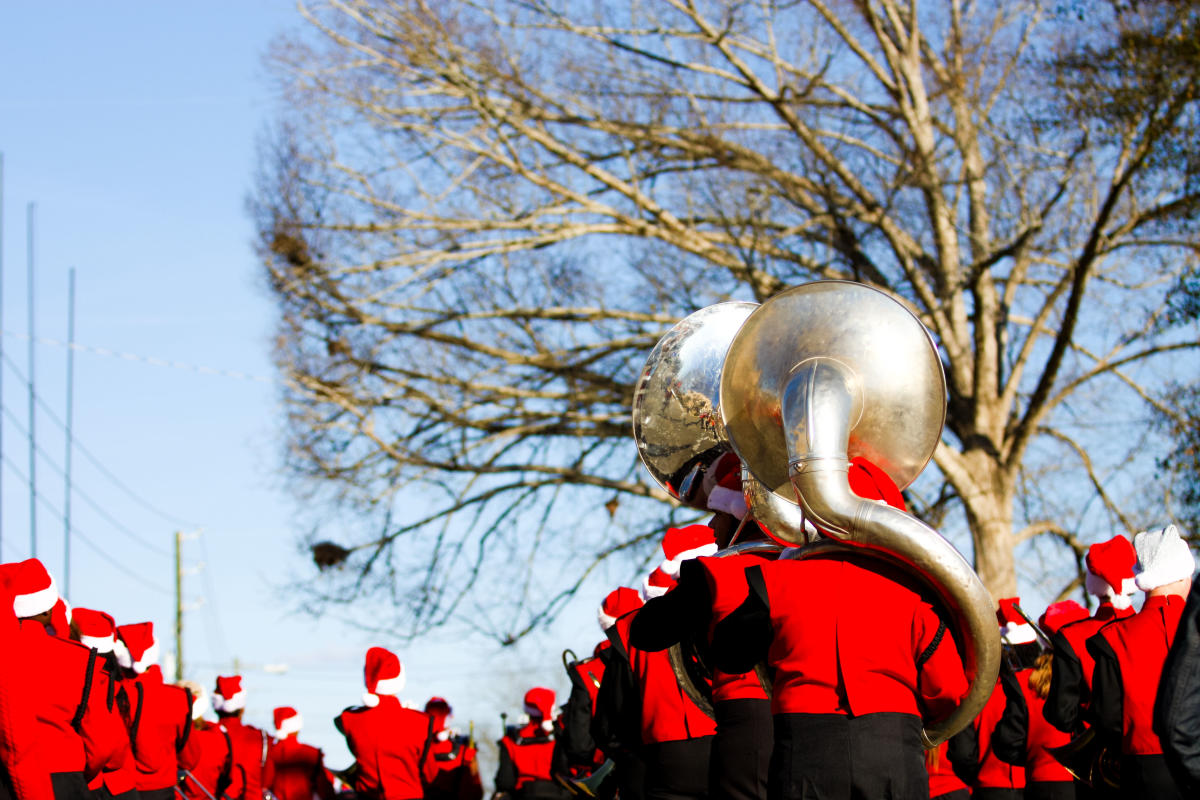 Downtown Milledgeville will turn into a classic winter wonderland on December 8th as the annual Christmas Parade hits the streets. The streets will be flooded with local bands, floats, dancers, and more as this holiday party marches through our small town. This year's parade starts at 3 pm. We've even heard some rumors that Santa will be making an appearance! This is definitely a family favorite. 
---
6. See the halls decked with cheer
Rose Hill is one of the most beautiful properties in Milledgeville and the holidays make it even more gorgeous. Rose Hill will be decorated for the holidays using fresh greenery from Lockerly Arboretum. The decorations will be up December 9th - 20th. Take a self-guided tour of the property to take in the sights of the season.  
---
7. Take a journey that will make you believe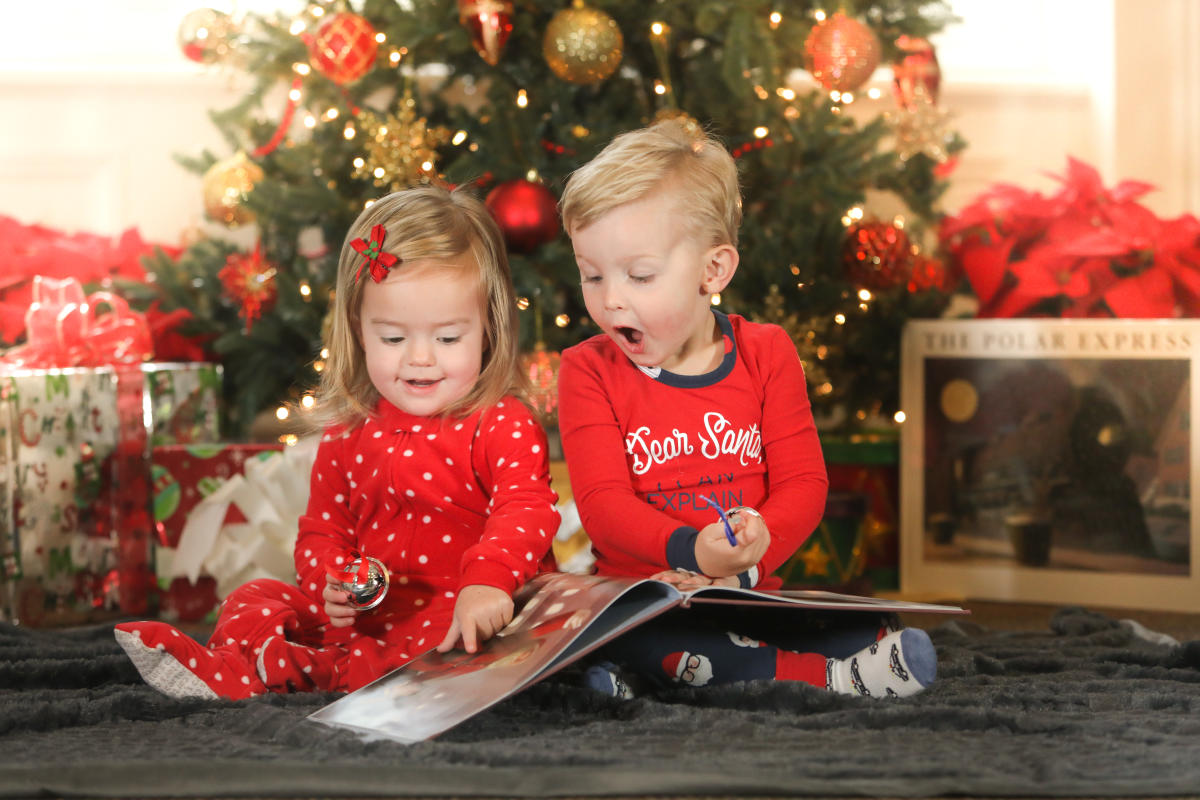 Take a magical ride on the Polar Express Trolley when you purchase a golden ticket. You will be greeted by the trolley conductor who will take you on a magical journey to the North Pole! 
Board the trolley & listen to Liam Neeson's reading of The Polar Express, by Chris Van Allsburg, and interact with characters from the movie. Upon arrival at our North Pole, disembark & visit with Santa. He will be giving true believers the first present of Christmas! Hot chocolate & cookie refreshments are also included with your ticket purchase.
---
8. Sugarplums will dance before your very eyes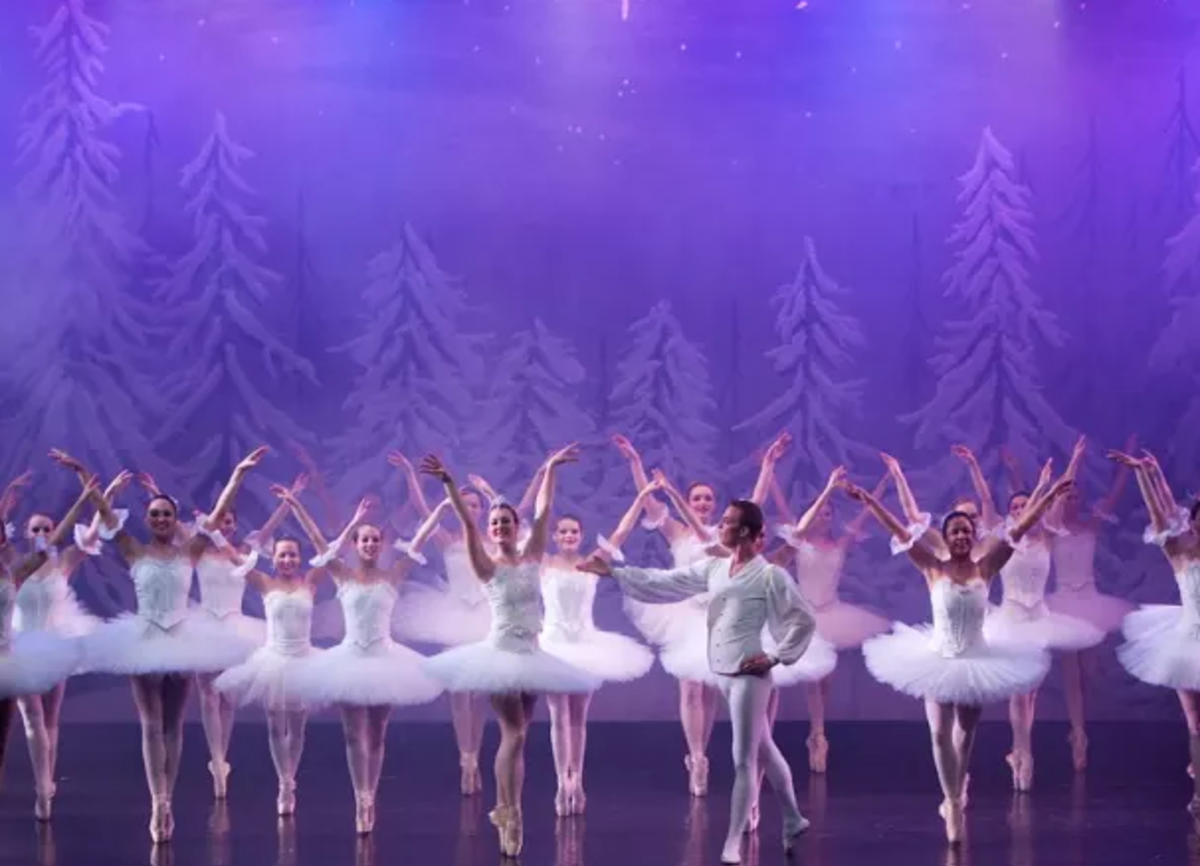 See the timeless classic of The Nutcracker come to life right before your eyes on the historic Russell Auditorium stage. Over 200 dancers ages three and above in the Georgia College Community Dance Program and the Department of Theatre and Dance will present this annual holiday favorite. The Georgia College award-winning cheerleaders are the acrobatic Russian dancers. This is a production even the smallest of sugarplums will enjoy! Performances will take place on December 13th and 14th at 7 p.m. and December 15th at 2 p.m.
---
9. Walk through a winter wonderland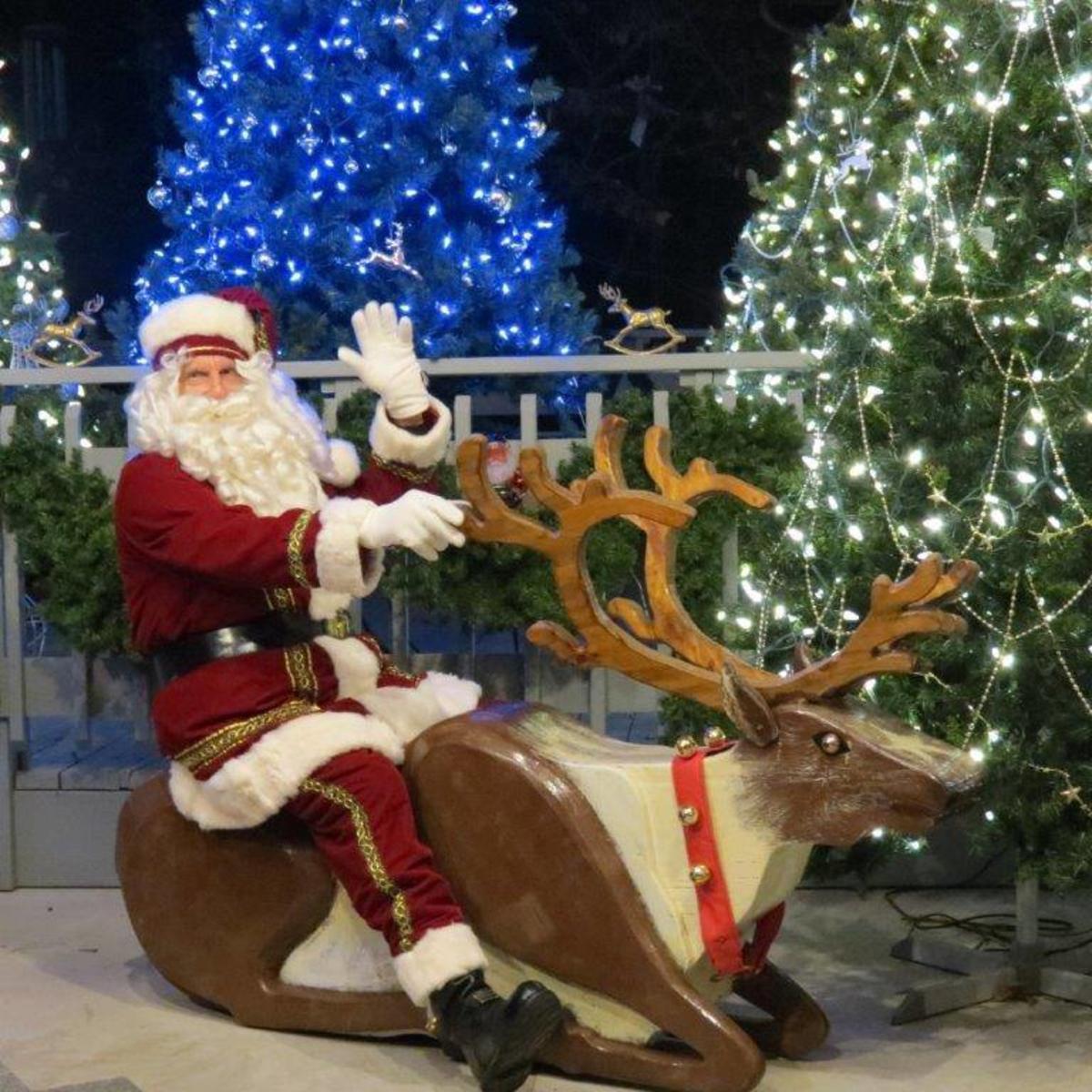 Baldwin County's largest light display, Reindeer Flight School, is back again this year! Park your car and walk among over 30,000 lights while experiencing snowflakes, wreaths, flying reindeer, and more. Have your camera ready as there are several photo opportunities here including a life-size reindeer and Santa, himself!  Santa sightings are possible nightly, but he typically appears on Friday and Saturday nights from 6 - 9 p.m. Santa doesn't appear in the rain. 
---
10. Capture the holiday magic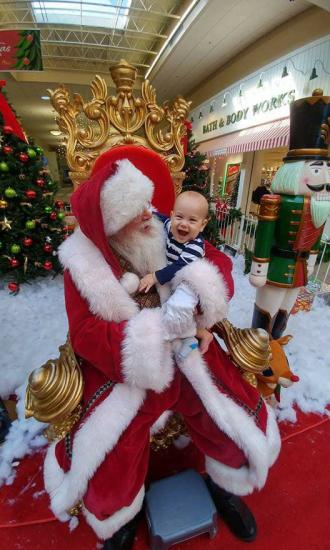 No holiday season is complete without a picture with Santa! The Milledgeville Mall will become Santa's Village in the month of December and your kiddos will have a chance to give Santa their wish list. 
Holiday magic is all around us here in Milledgeville! Bundle up and head out to some of these great events to have 10 Can't-Miss Holiday Moments in Milledgeville, Georgia.